26.05.2015
TEAM GATHERING
blogged by Olivia Shih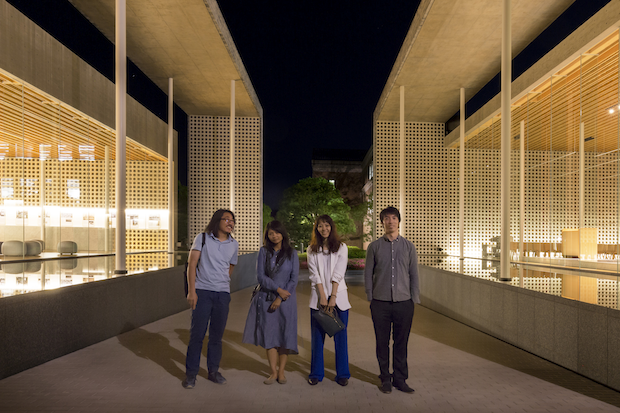 It was the first time Sydney DOSHISHA team has gathered on site.
We stood surrounded by our creation, at Kyoto Japan, each from a different part of the world.. (left to right) Yoshi from Osaka Japan, Olivia from Taipei Taiwan, Maki from Tokyo Japan, JJ from Guangdong China. A piece of us are forever part of the history of Doshisha University, the 140-year-old university which played a vital role in Japan's modernisation; our creation will live on for 100, 200 years, beyond our mortal lives.
There are times we feel defeated, and frustrated.  But what is that in the scale of mortality and history?