15.07.2016
BETWEEN THEORETICAL AND FUNCTIONAL
blogged by Olivia Shih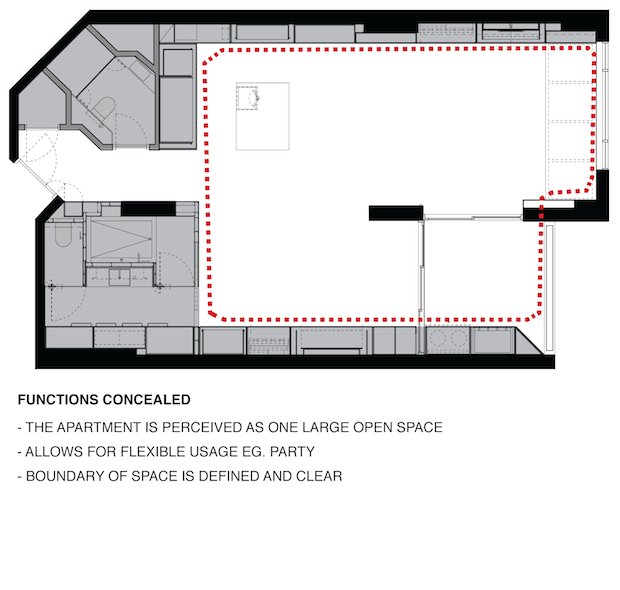 To create emptiness for PINNACLE is all good on paper… until when someone needs to cook and bath and sleep in the space.
Emptiness is essential, so are the everyday activities.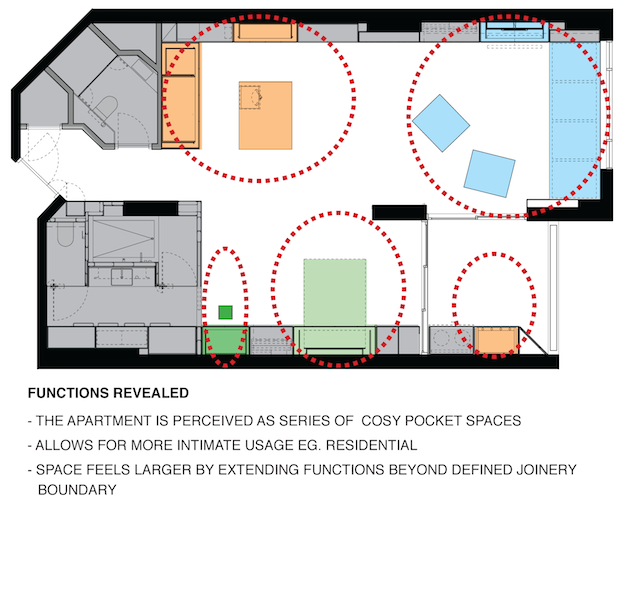 We have thus designed all the functions within the thickness of the building envelope.
All functions are part of the building, and can be packed away when not in use.