18.01.2017
EXTREMELY URGENT FROM NEW YORK
blogged by Olivia Shih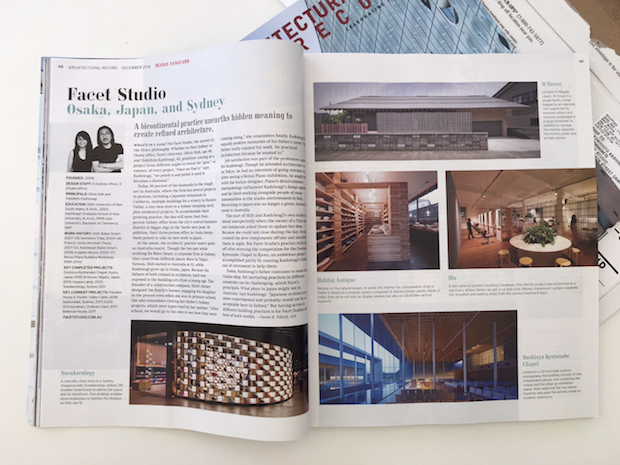 We have been published in ARCHITECTURAL RECORD in US!
This was the DESIGN VANGUARD 2016 issue, which features the practices selected from all over the world.
Projects covered are:
FACET STUDIO (practice)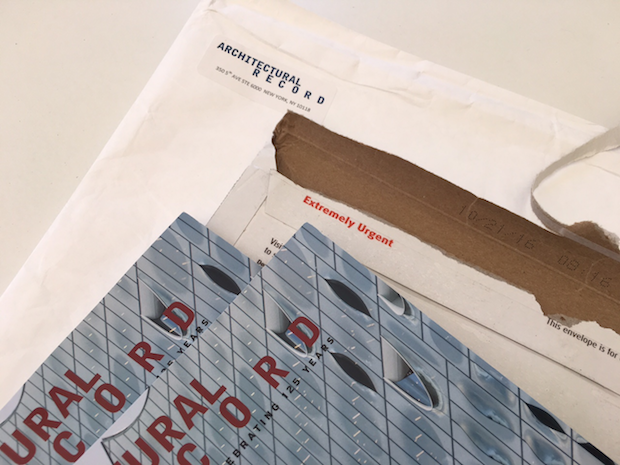 Yesterday we received our copies of Architectural Record in post.
It arrived in our Sydney office from New York over night …. it really is Extremely Urgent!