03.02.2014
PHOTOGRAPHING TAKARA
blogged by Olivia Shih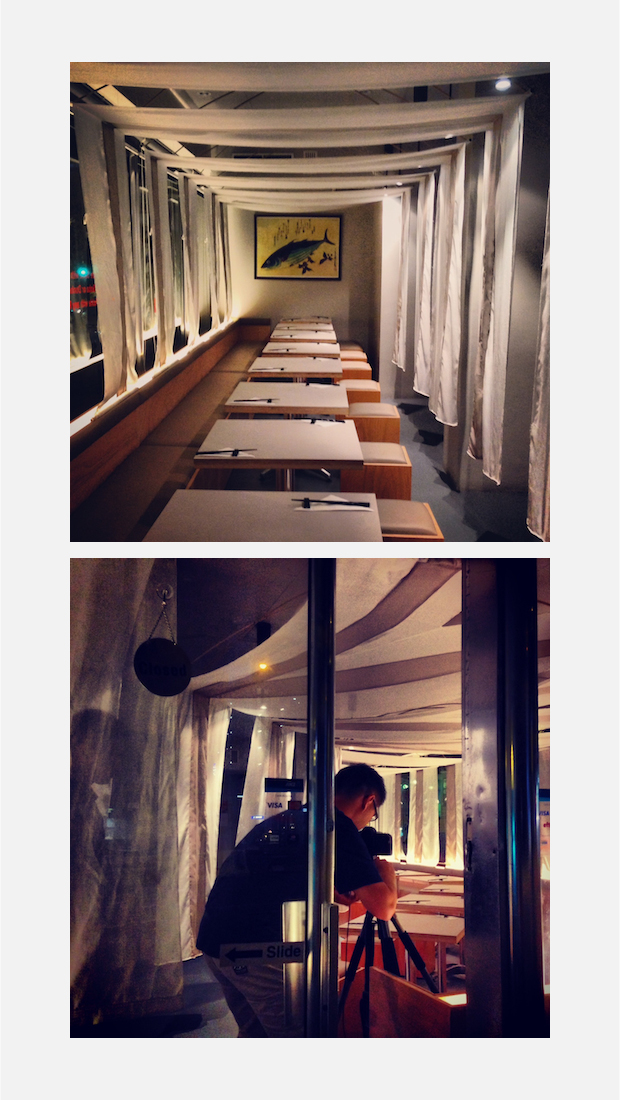 We photographed
TAKARA
 at last.
The small Japanese Restaurant at Sydney's Chinatown is a project of experiments.  We tested new ways to consider structure, new materials, new spatial layering…
A lot of newness led to a space very much out of the ordinary.
Looking forward to the finished photos.
In order of photos:
1. softly wrapped seating area
14.09.2013
WEEKEND ZEN ON SITE
blogged by Olivia Shih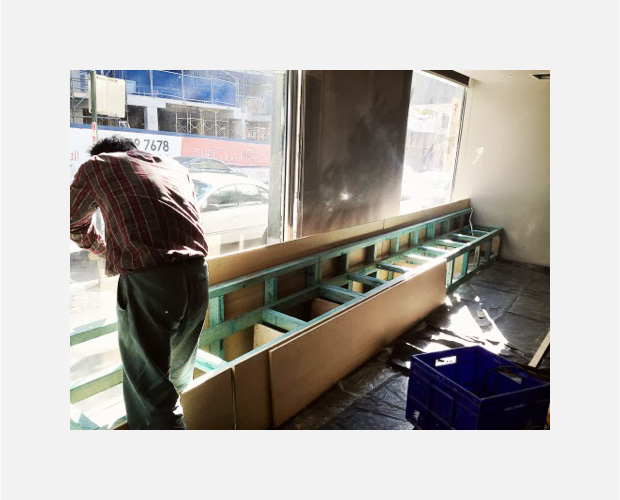 I like the concentrated silence on site. So solid that it is almost tangible.